Cornbread dressing is a southern staple that my grandpa would make for all the holiday occasions or family gatherings. This is one of the recipes he made sure to teach me so that it could stay in our family for generations to come and I'm here to share it with my online family! Each forkful of my delicious cornbread dressing is full of flavor. Serve it hot, bubbly out of the oven as a delicious side dish at Sunday dinners, cookouts, barbecues, and holidays!
If you need another delicious side for the holidays, try my Creamy Potato Salad next!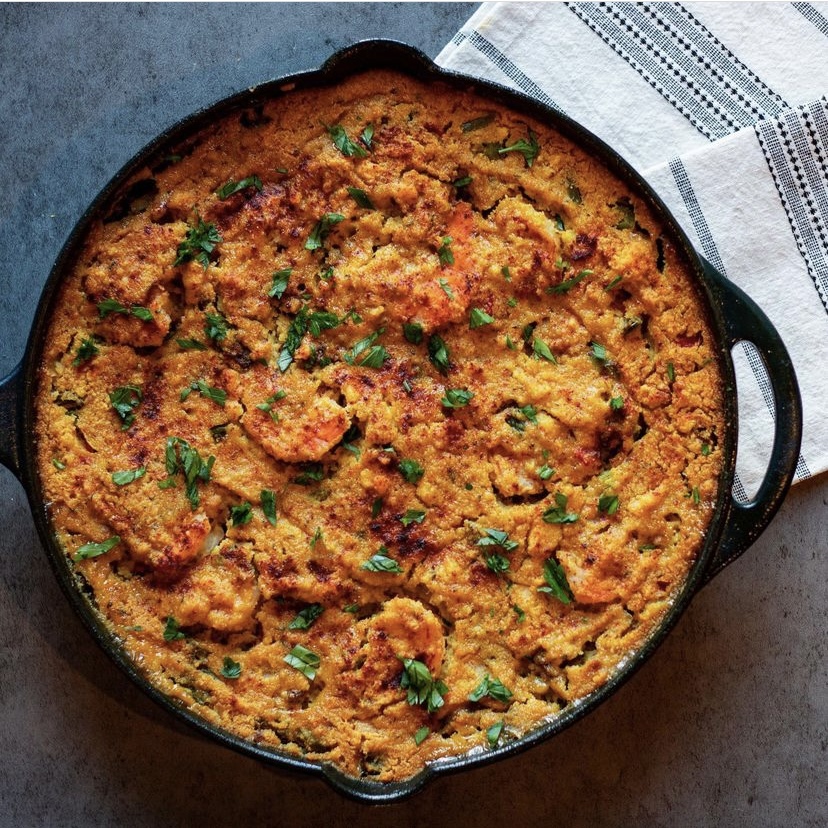 Cornbread dressing is a beloved Southern dish that combines the hearty flavors of cornbread with a savory medley of herbs and spices and can be made with chicken or seafood. This classic side dish, is perfect for festive occasions and holiday gatherings, and offers a delightful blend of textures and tastes that complement any main course. Pull up with a large pot full of cornbread dressing and you'll always be invited to the cookout!
WHY YOU'LL LOVE THIS CORNBREAD DRESSING RECIPE
Perfect balance. Moist, crumbly cornbread and a harmonious blend of aromatic ingredients, this dish will undoubtedly win over the hearts and taste buds of your guests.
Quick and Easy. Its simplicity in preparation, coupled with its rich and robust flavors, makes this cornbread dressing an irresistible addition to any meal, adding a touch of warmth and tradition to your dining experience.
The Perfect Side for Every Occasion. This side dish is perfect for cookouts, barbecues, gatherings, and holidays.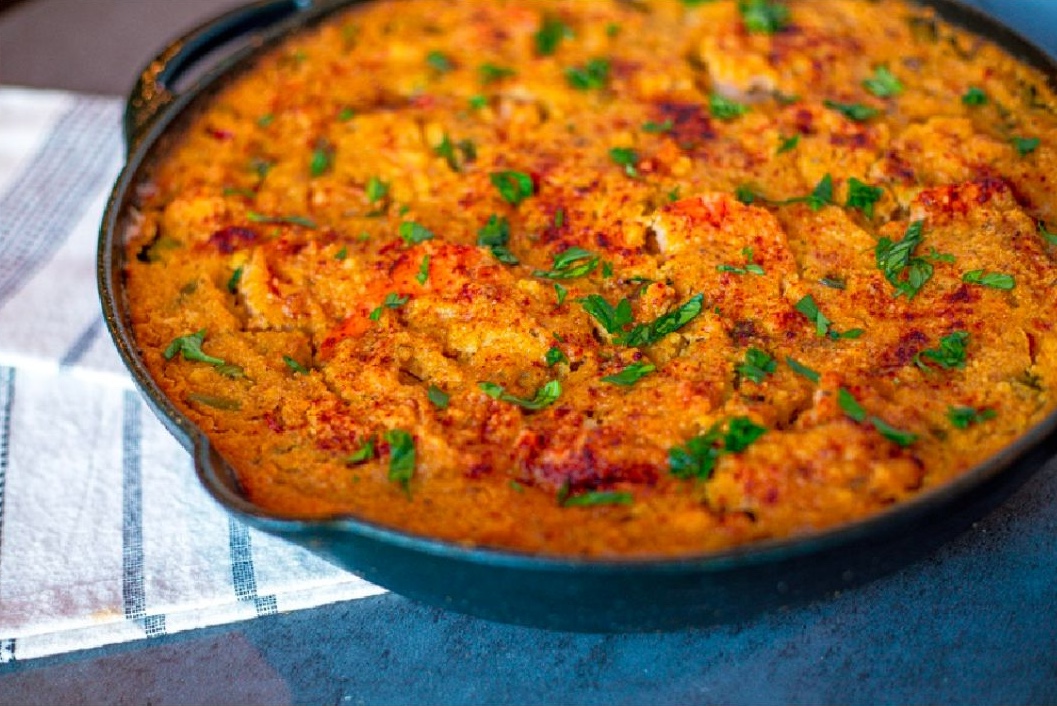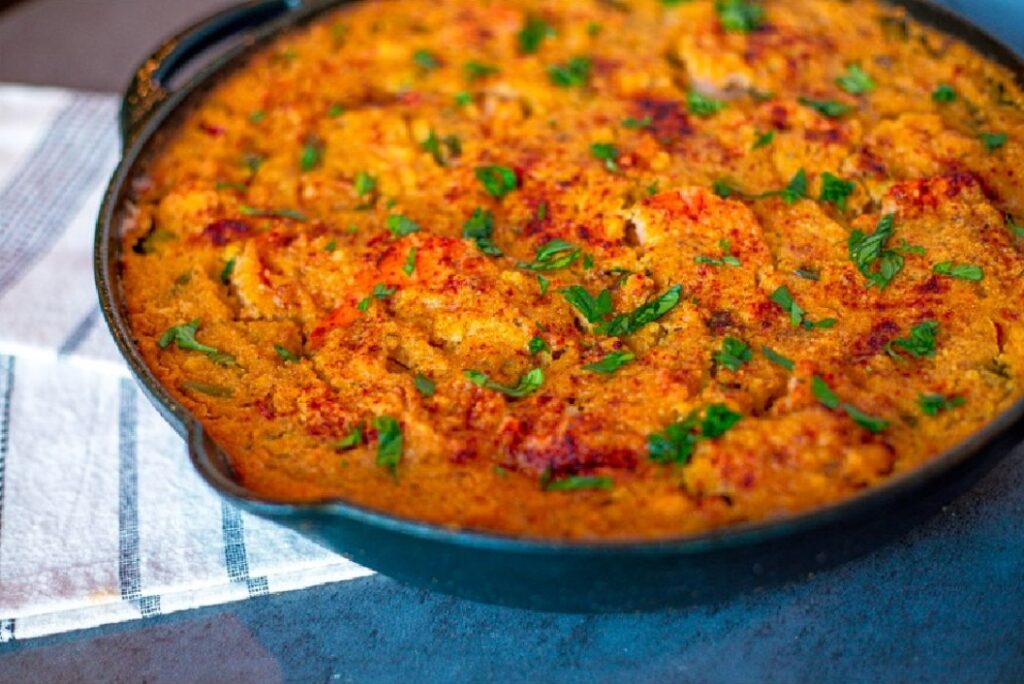 Cornbread Dressing Ingredients
Cornbread: Adds a distinct sweetness and a crumbly texture that serves as the base of the dish.
Celery, Onions, and Bell Peppers: Provide a savory depth to the dressing, enhancing its aromatic profile.
Chicken or Turkey Broth: Infuses the dressing with a rich and hearty flavor, ensuring it remains moist and flavorful.
Sage and Thyme: Impart a fragrant and earthy essence, elevating the overall taste profile of the dish.
Eggs: Help bind the ingredients together, giving the dressing a cohesive and satisfying consistency.
Cream of chicken: Adds richness and a velvety smoothness, enhancing the overall decadence of the dish.
Seasoning: Bayou City All Purpose Seasoning, Bayou City Garlic Pepper, lemon pepper, smoked paprika (plus more for topping). I excluded salt because it's contained in some of the seasonings listed above.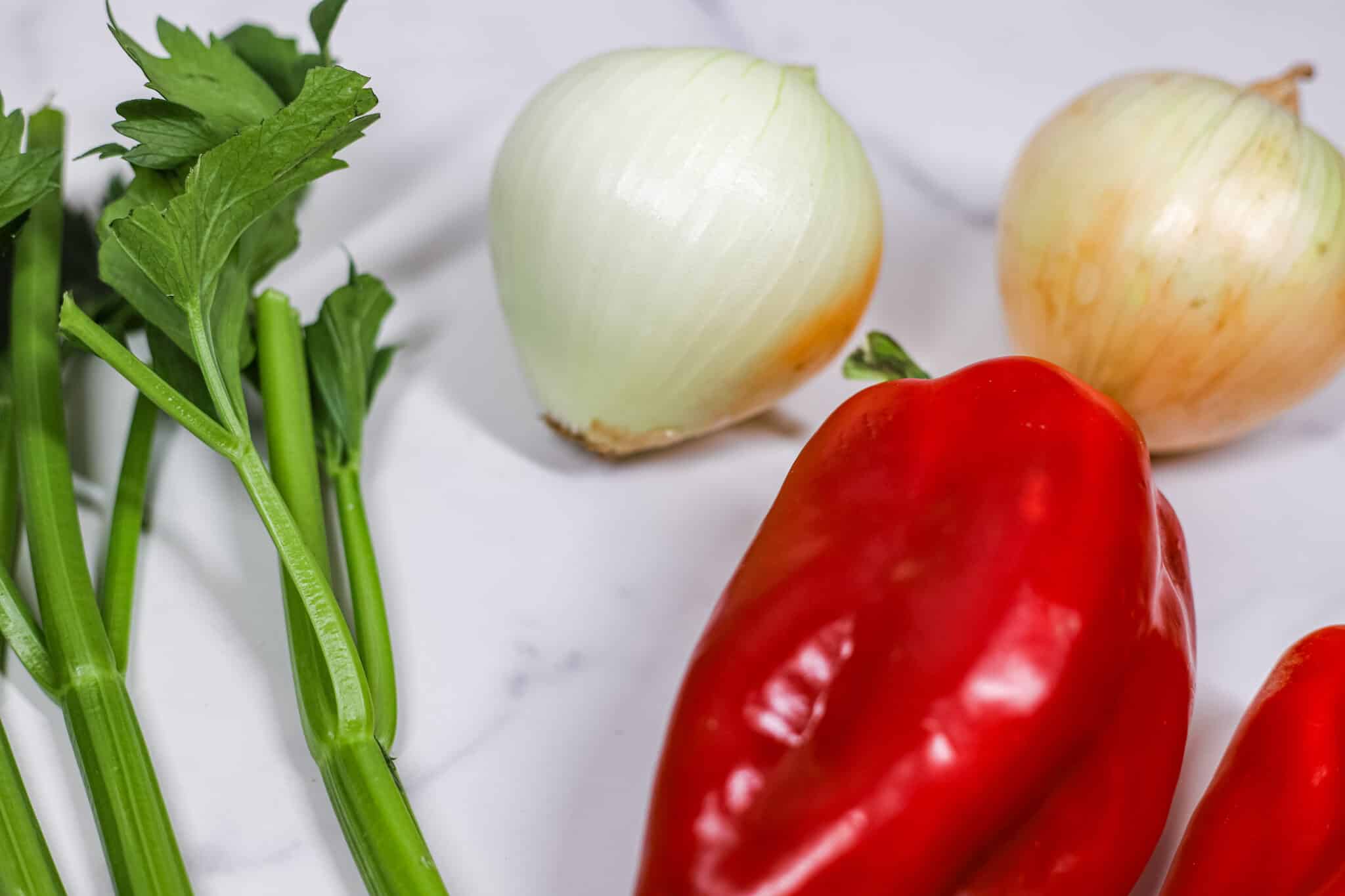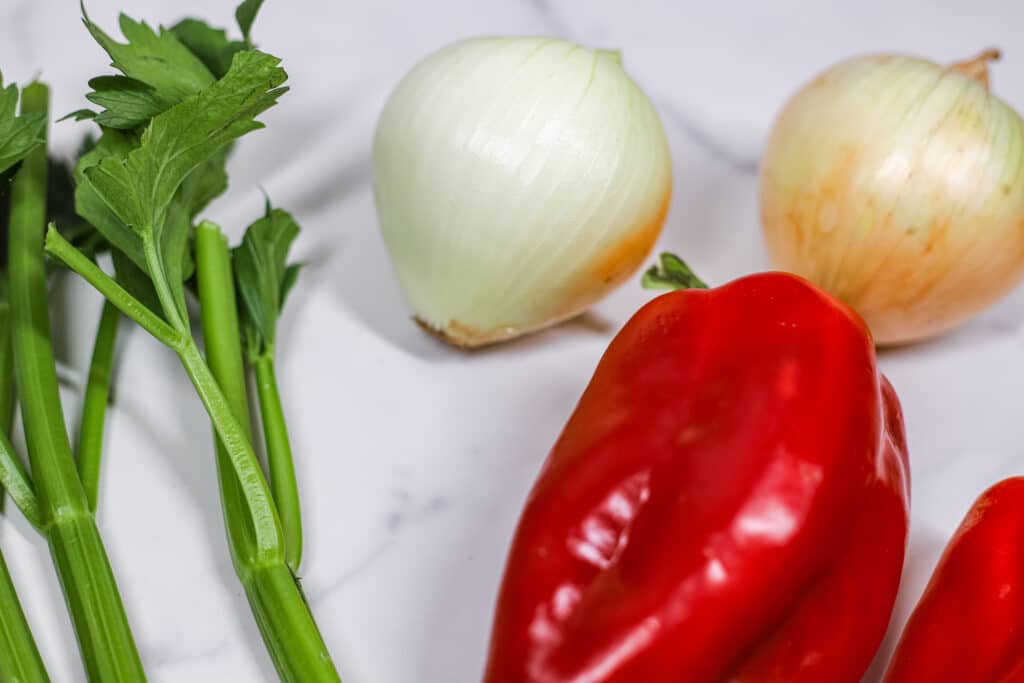 How To Make Cornbread Dressing
Preheat the oven and crumble the cornbread into a large mixing bowl.
Cook chicken thighs until just done. Remove from pan and set aside
Sauté the celery, onions, and bell pepper until tender, add in sage and thyme and cook for about 30 seconds then add to the bowl with the cornbread.
Chop up chicken that was set aside and add to the bowl as well.
Pour in the broth and cream of chicken and gently fold the mixture to combine.
Add beaten eggs, thoroughly mixing until well incorporated.
Transfer the mixture to a baking dish and bake until golden brown and set.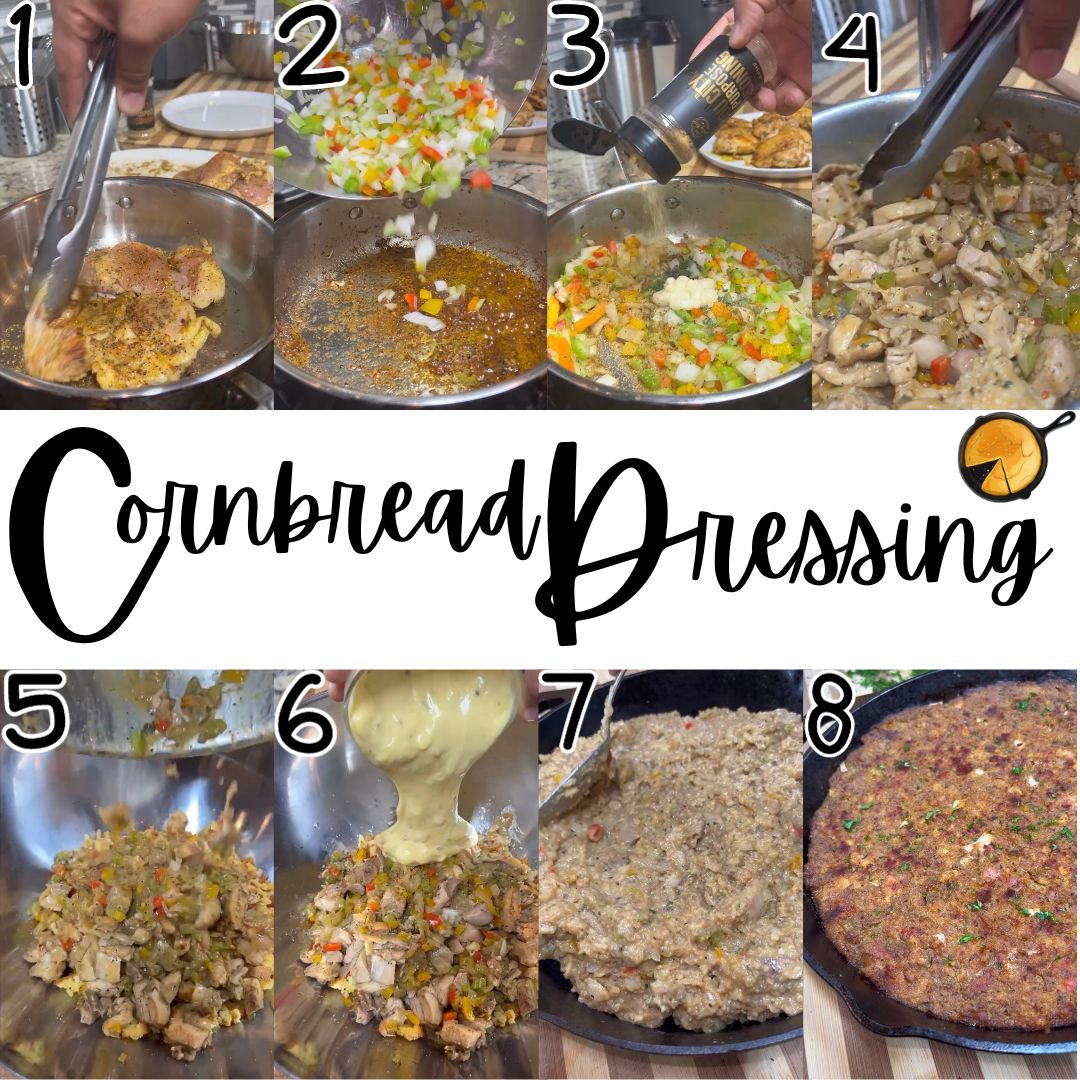 Dressing vs. Stuffing: What's the Difference?
Dressing and stuffing are similar dishes, differing mainly in their preparation. Dressing is typically combined with poultry or meat and then baked, while stuffing is cooked inside the cavity of the bird. My recipe is for cornbread dressing, perfect for enjoying as a standalone side dish.
Best Accompaniments for Cornbread Dressing
Pair this delectable cornbread dressing with succulent roasted turkey, flavorful ham, or even a tender pork loin for a well-rounded and satisfying meal. Serve it alongside cranberry sauce, green beans, or sweet potato casserole to create a delightful feast that will leave your guests raving.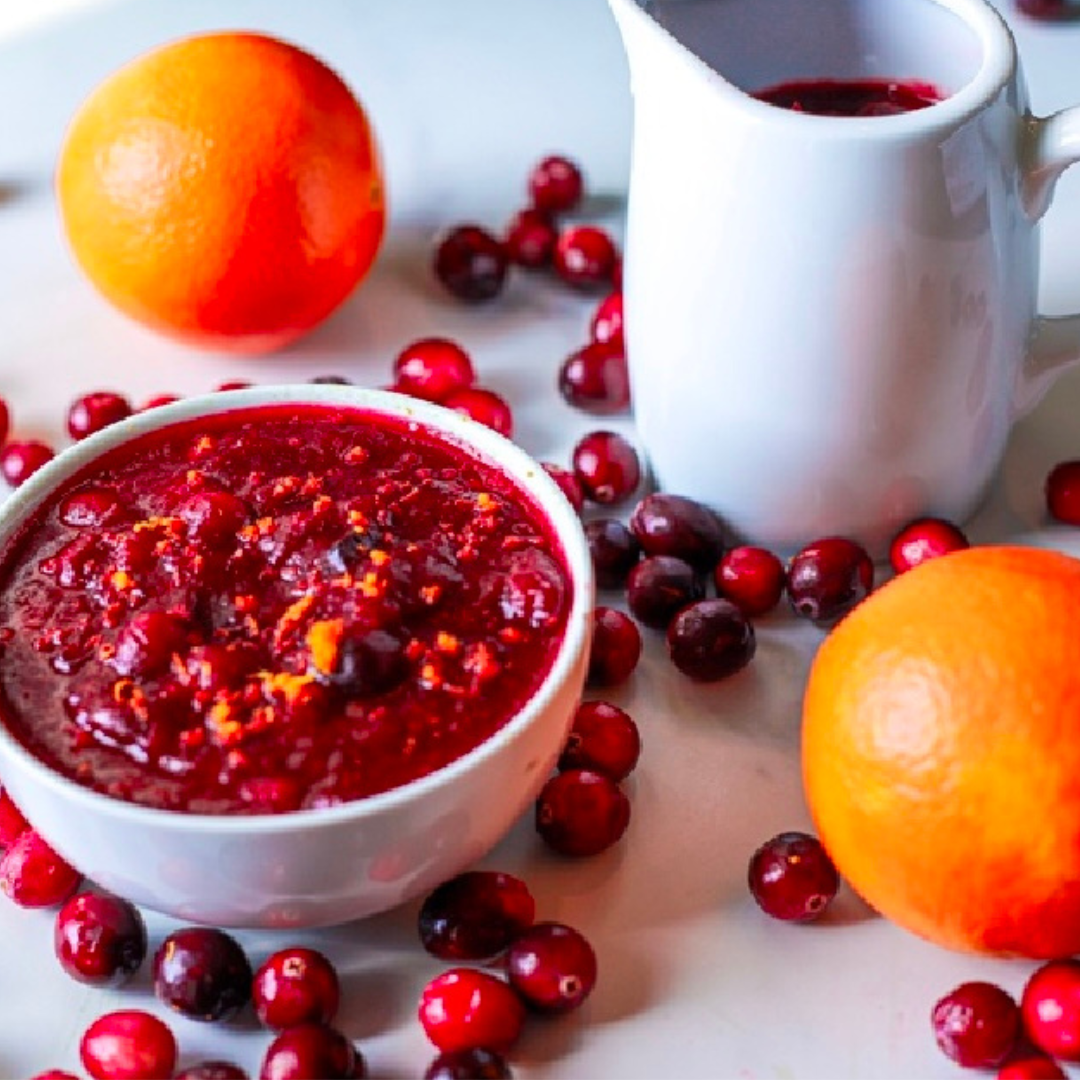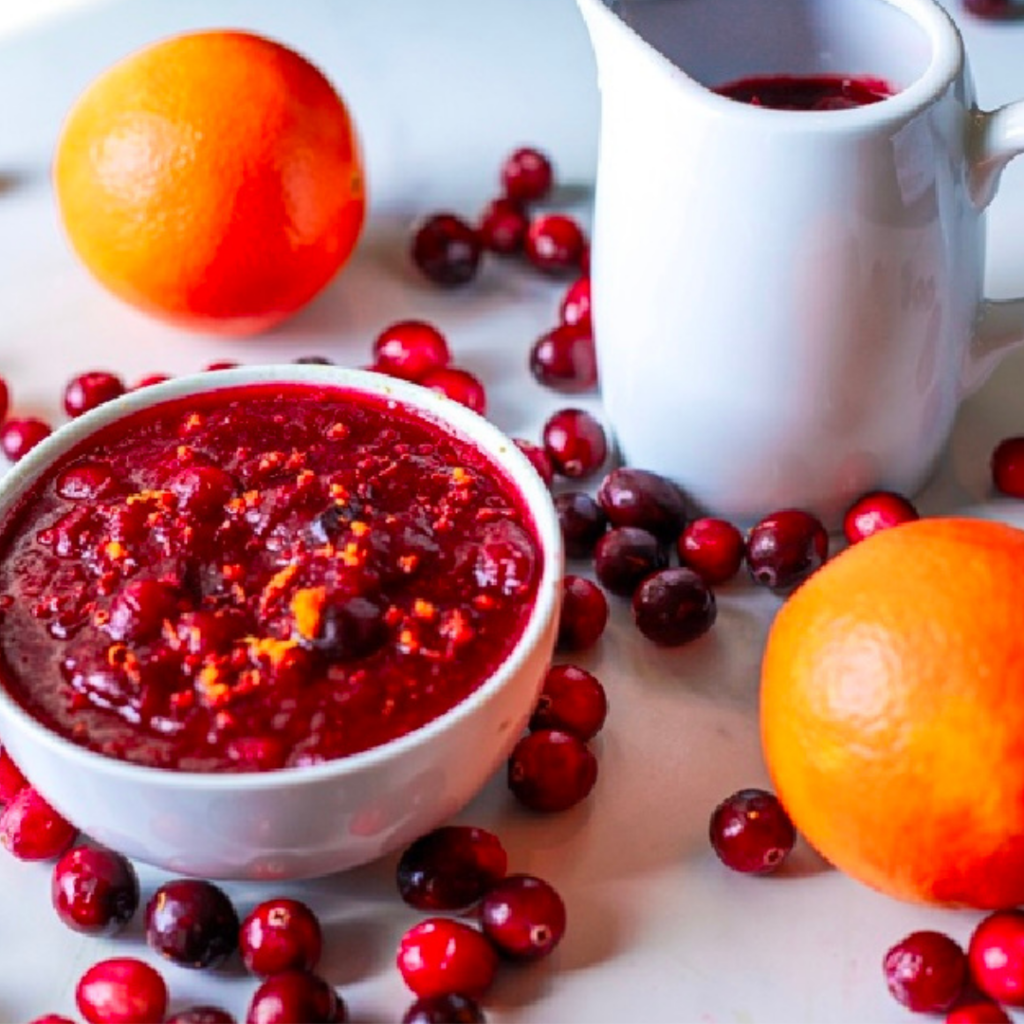 Pro-Tips
Use day-old cornbread for better texture and absorption of flavors. If you do not have the time to let the cornbread sit for a day I usually crumble up the cornbread, place on a baking sheet, and bake at 350 for about 10-15 minutes.
Adjust the seasoning to your taste preferences, ensuring a well-balanced and robust flavor profile.
For a crispier top, broil the dressing for a few minutes at the end of the baking time.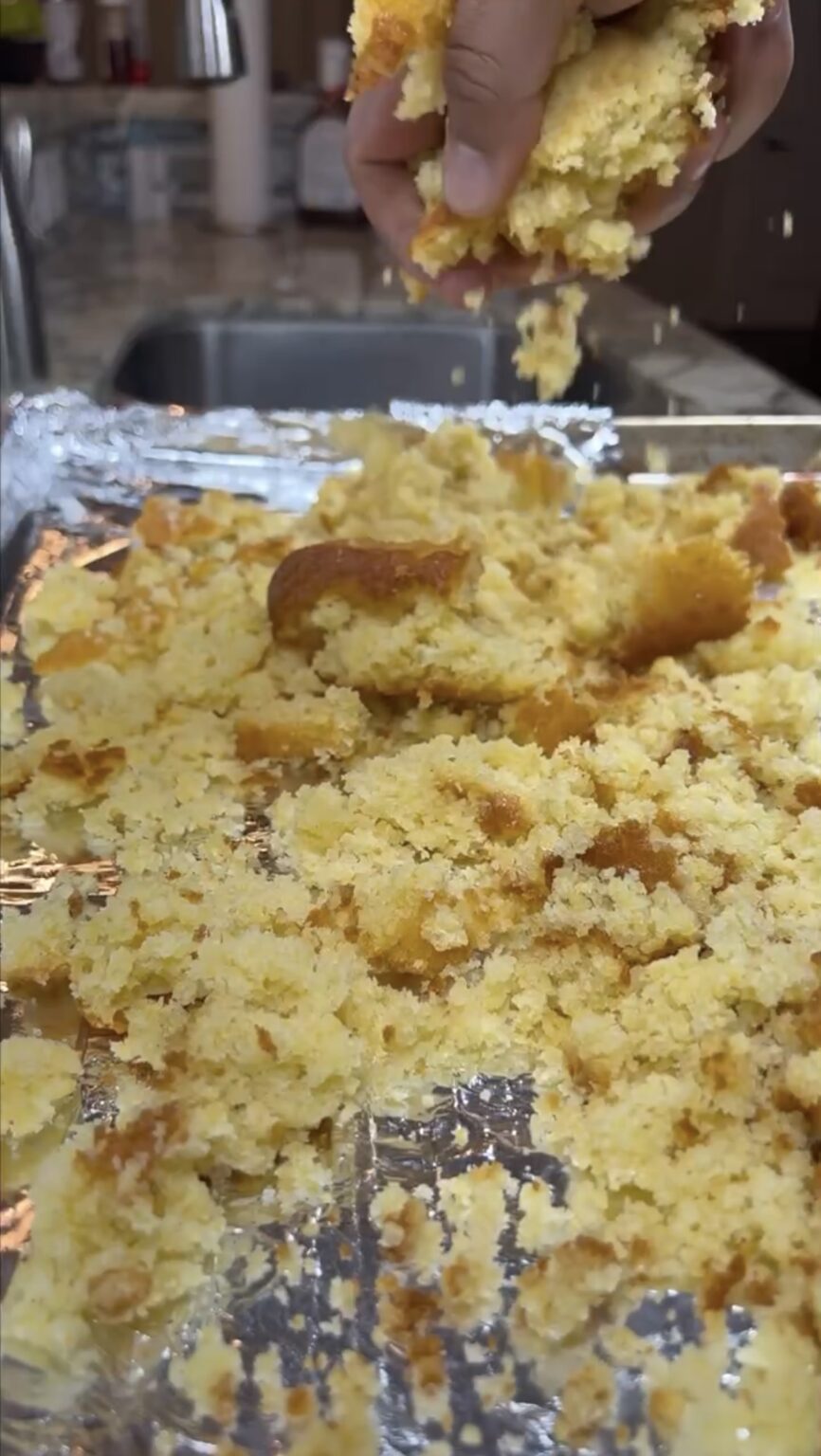 To preserve the freshness and flavors of any remaining cornbread dressing, store it in an airtight container in the refrigerator for up to three to four days. When reheating, sprinkle a little broth over the top to help retain its moisture and prevent it from becoming dry.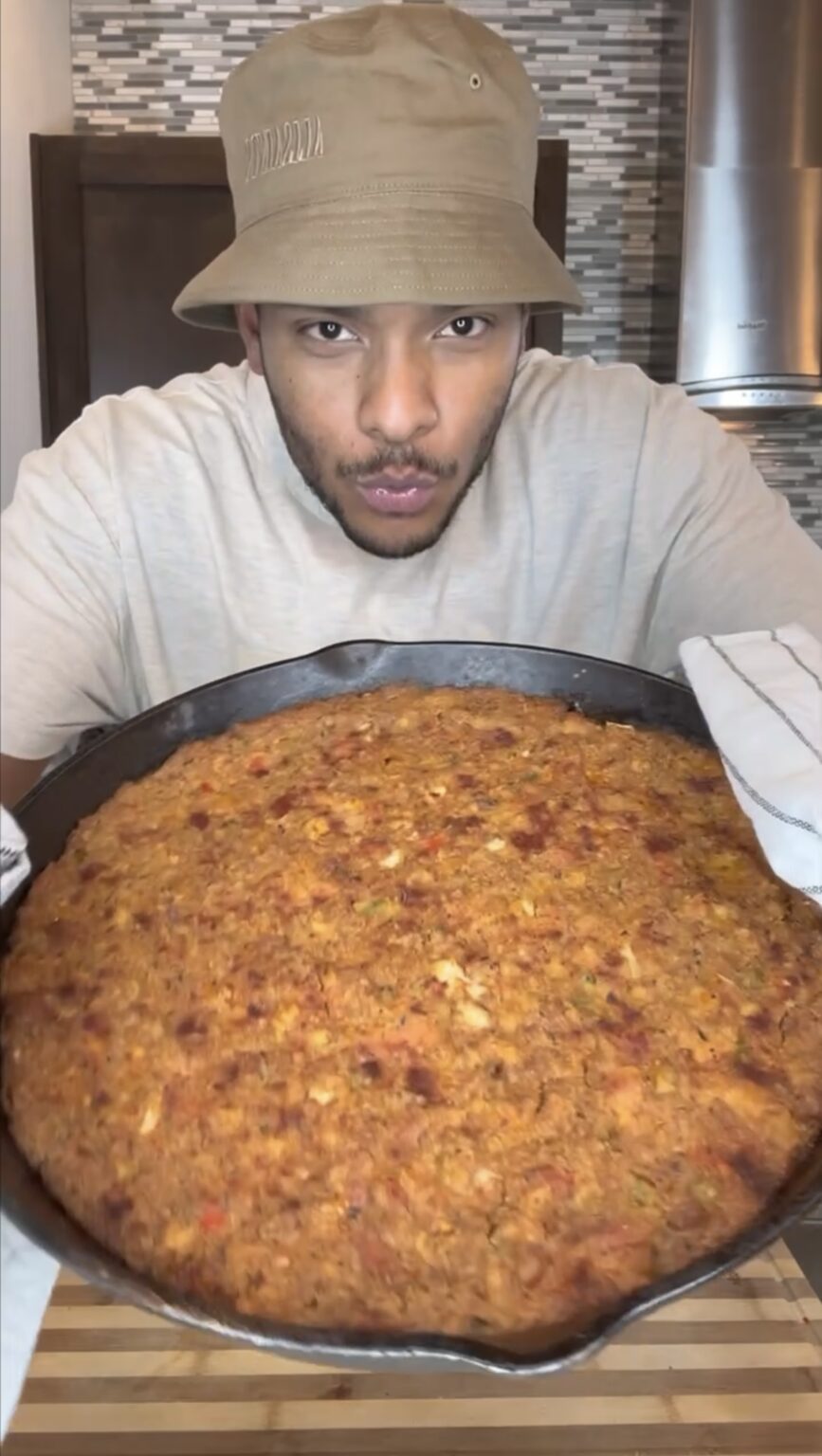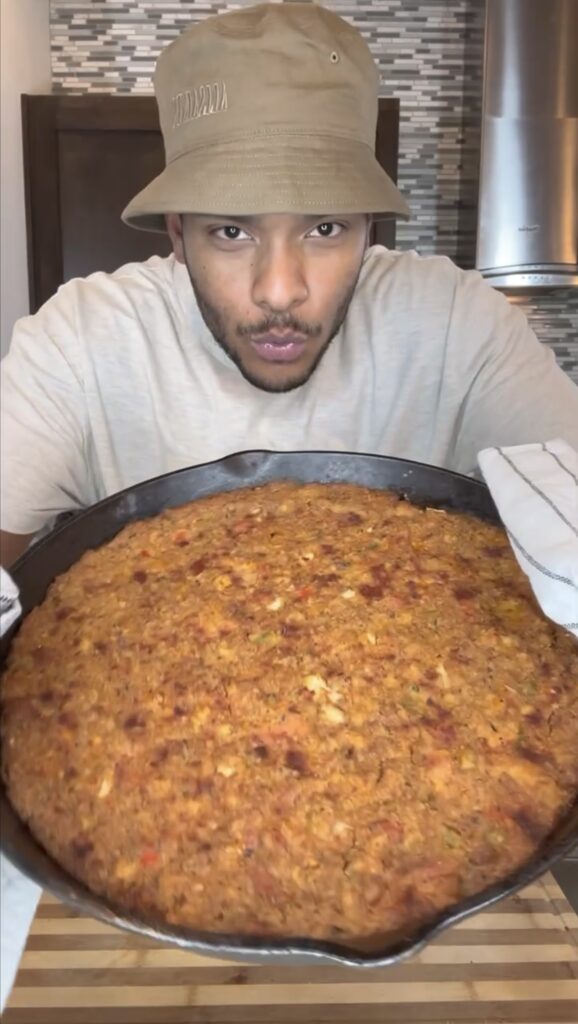 Frequently Asked Questions
Can I make this recipe ahead of time?
Absolutely! Prepare the dish a day in advance and refrigerate it until you're ready to bake. Ensure it reaches room temperature before placing it in the oven.
Can I use store-bought cornbread?
Yes, although I do recommend making your own. You can use pre-made cornbread to save time. Just ensure it has a texture and flavor you enjoy.
Can I freeze cornbread dressing?
Yes, you can freeze it for up to one month. Thaw it in the refrigerator before reheating to maintain its taste and texture.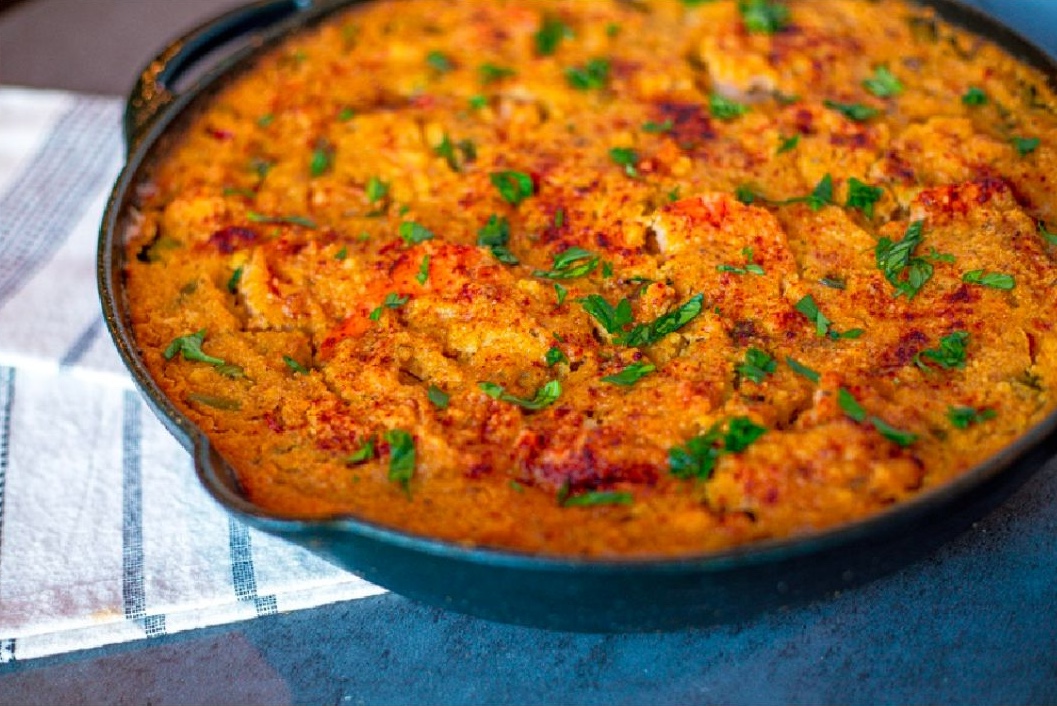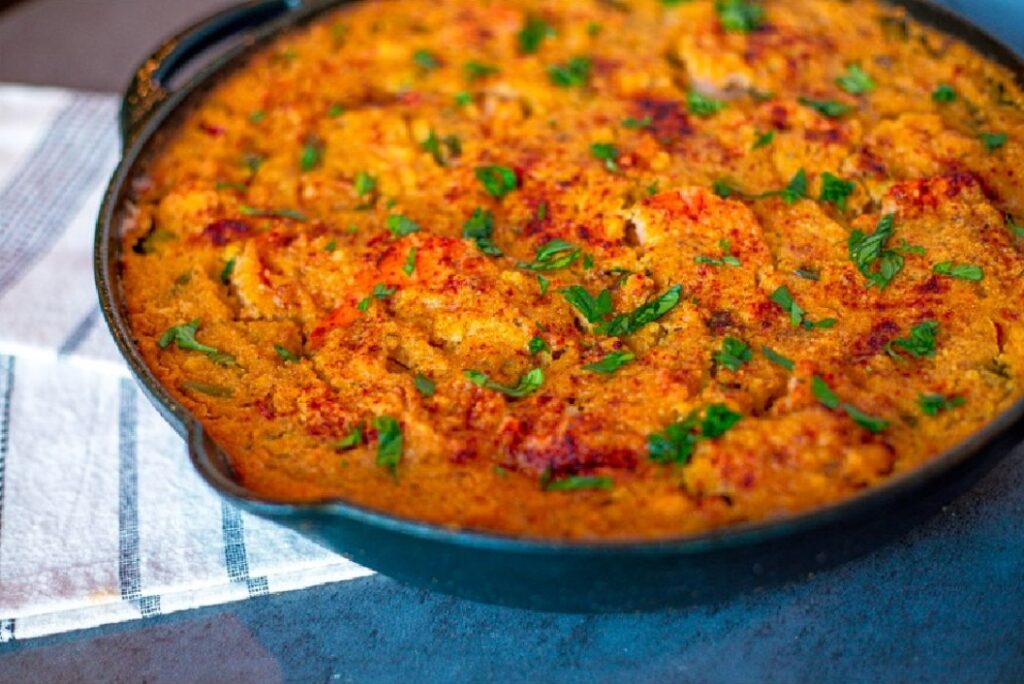 If you loved this Cornbread Dressing recipe, let me know in the comments. For more delicious recipes, follow me on TikTok and Instagram!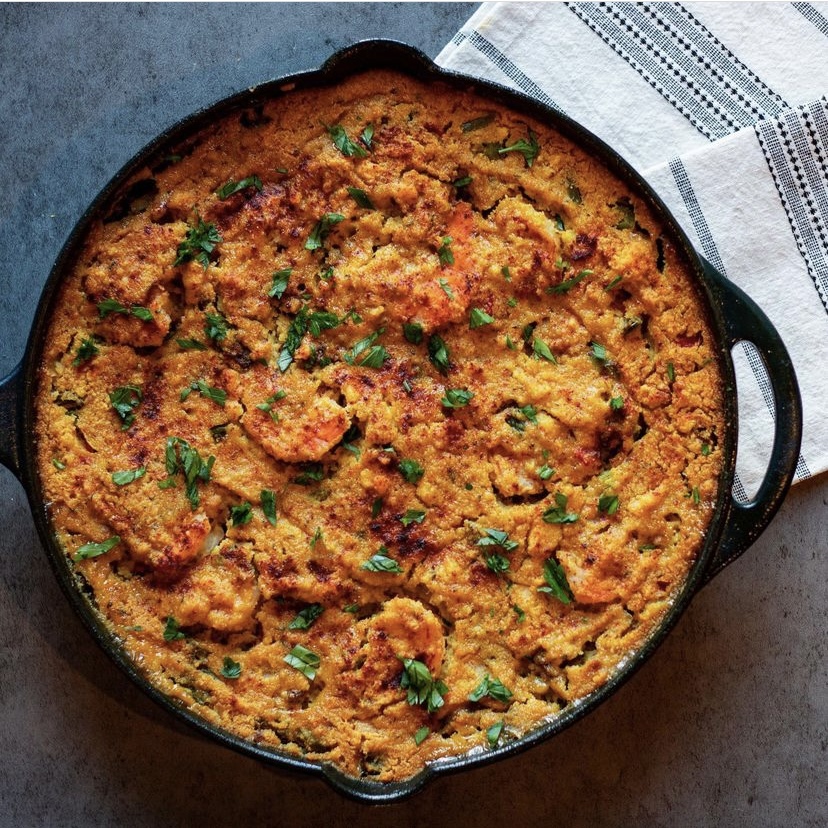 Cornbread Dressing
Cornbread dressing is a classic southern dish with homemade crumbly cornbread and herbs, perfect for the holidays and family occasions.
Ingredients
Seasoned Cornbread
1

cup

flour

1

cup

cornmeal

1/4

cup

sugar

2

tsp

baking powder

pinch

salt

2

tbs

bayou city all purpose seasoning

1

cup

milk

1/2

cup

buttermilk

2tbs

bacon grease

1/4

cup

butter

melted
Dressing
4

chicken thighs

1

tbs

grapeseed oil

1

cup

onion

diced

1

cup

celery

diced

1

cup

bell pepper

diced

1

10.5 oz

can cream of chicken

3-4

cups

chicken stock

1

egg

beaten

1

tbs

Bayou City All Purpose Seasoning

1

tbs

Bayou City Garlic Pepper

1

tsp

oregano

1

tsp

sage

1

tsp

thyme

1/4

tsp

salt

paprika

for topping

parsley

for topping
Instructions
Cornbread
In a bowl add all the dry ingredients (Flour, cornmeal, sugar, baking powder, salt, Bayou City Seasonings) and whisk until combined. 

Slowly stir in the wet ingredients and whisk until smooth with no lumps. 

Pour corn bread mix into a cast iron or baking pan and place in the oven for 35 minutes, or until you can stick a toothpick in the center, and it comes out clean. Let cool and sit for one day for best results. (see notes if you don't have time to let sit)
Cornbread Dressing
Crumble the dried cornbread and add into a large bowl. Set aside.

Season chicken thighs with bayou city seasonings and cook in a pan, over medium heat, until just done. remove from pan and set aside

In the same pan, sauté onions, celery, and green bell peppers in a little bit of grape-seed oil until tender. (deglaze the pan with a splash of chicken stock if you need to)

Stir in Bayou City seasonings, sage, oregano, thyme, and salt. cook for about 30 seconds until fragrant.

shred or chop chicken into pieces and add back to the pan. and cook for about 5 minutes.

Add the sautéed veggies and shredded chicken into the cornbread mixture. Stir together to combine.

Add in the broth a little at a time. (Add in just enough to make everything thick & a little soupy.) You may not need all of it, so do one cup at a time

Give it a taste and add more seasonings if desired… It should taste exactly the way you want your dressing to taste like.

When you are content with the taste, go ahead and stir in the eggs.

Pour into a buttered 9 X 13 casserole pan or large cast iron

Bake for 45 minutes or until set.
Notes
Make the cornbread ahead of time to save time and cornbread will absorb better in the dressing if it sits overnight. If you don't have time let the cornbread cool then crumble the cornbread up onto a baking sheet and bake at 350 F for about 10-15 minutes to dry it out a bit. 
Making homemade cornbread and chicken stock are truly a must to get the best flavor however it's not absolutely necessary if you are in a pinch.
Try not to over bake you want it to set but still be moist.