Each year my family plans the best holiday dinners. We plan the menu and delegate who will bring what. And, it never fails, each year we always forget the cranberry sauce! So, I decided to start making it at home, ahead of time, so that way even if we forgot it at home and all the stores are closed all I'd have to do is go home and grab it.
In the mood for some Fall flavors? You're in the right place! Check out my Cornbread Dressing and Sweet Potato Cinnamon Rolls.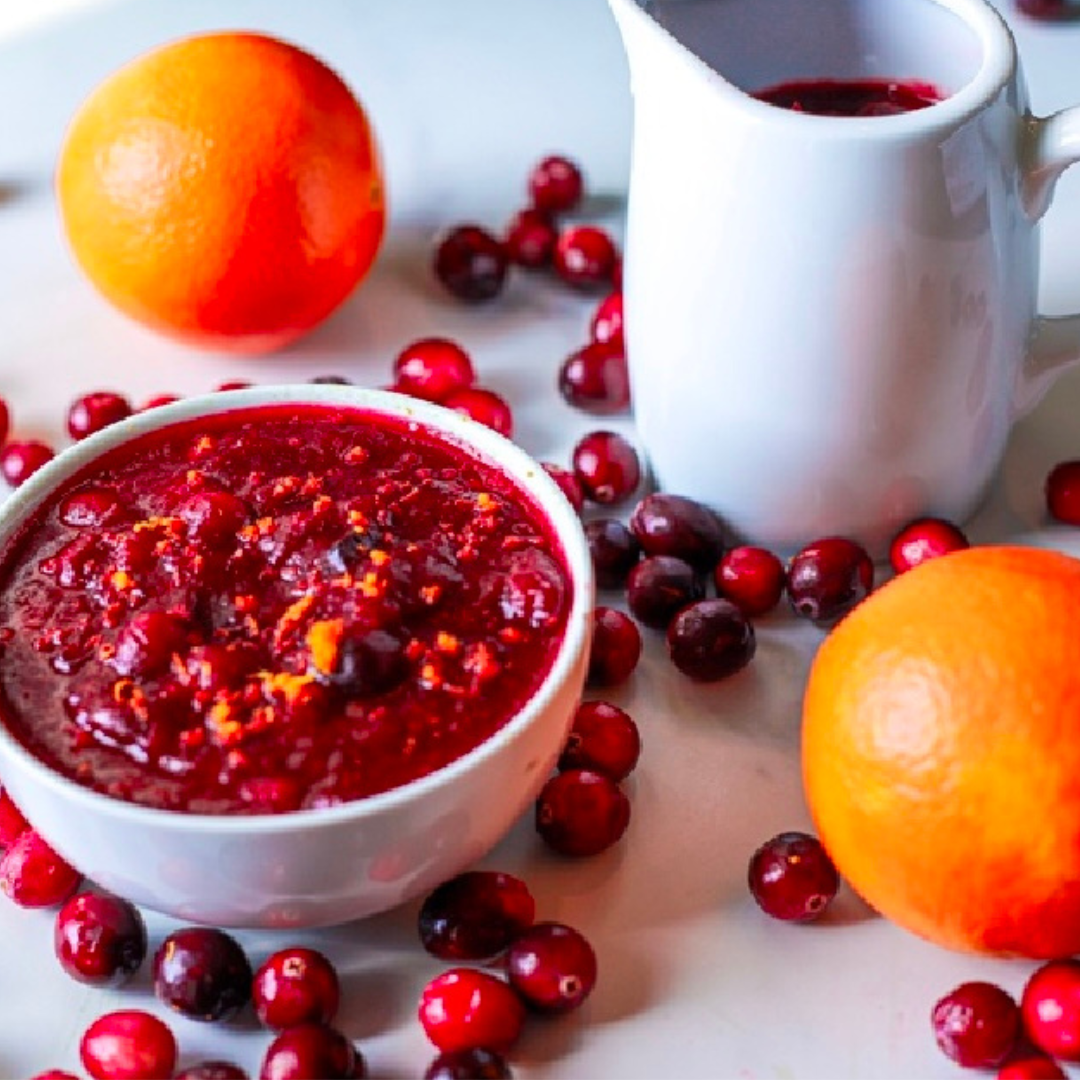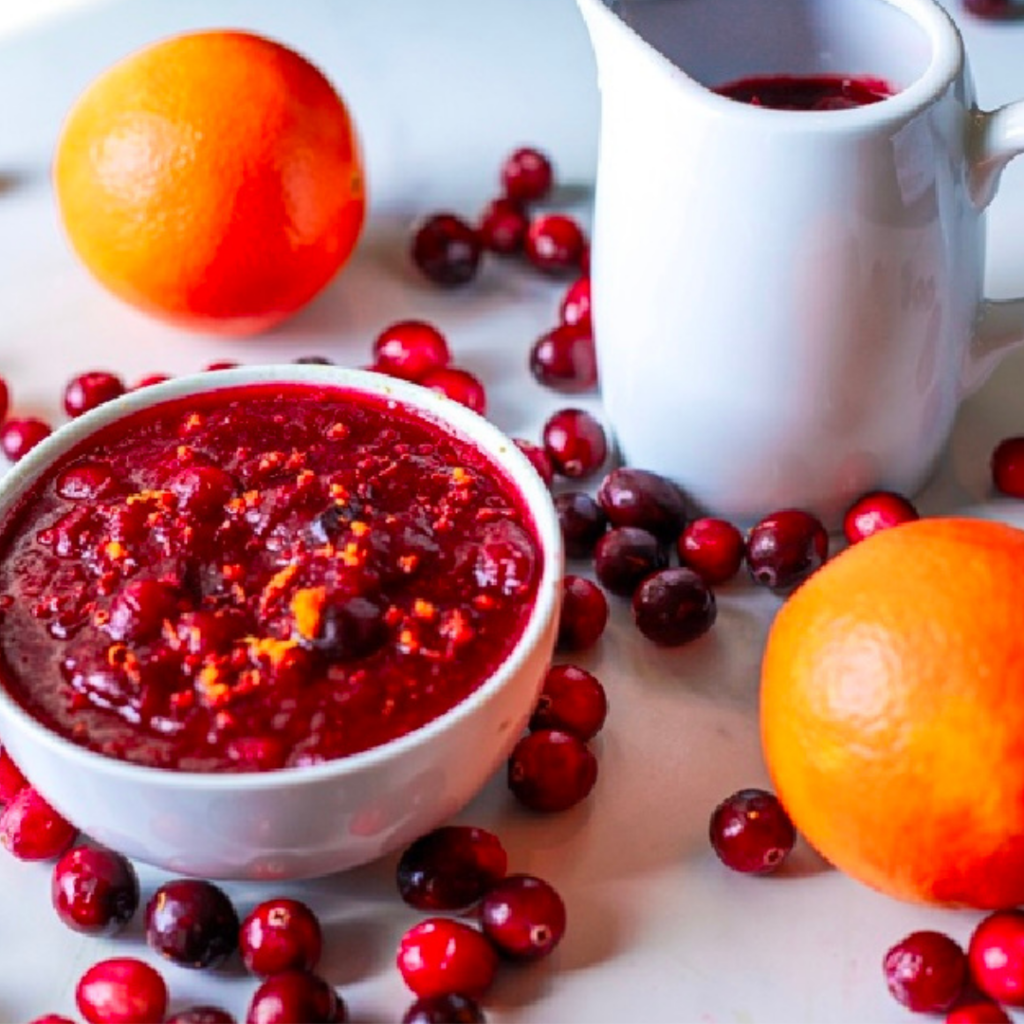 This cranberry sauce recipe is perfect for those seeking a balance of sweet and tangy flavors, making it a delectable addition to any holiday table.
Why You'll Love This Recipe:
Homemade cranberry sauce is so much better than its canned counterpart, making it a preferred to make the holidays a bit more special.
Freshness and Quality: Homemade cranberry sauce allows you to use fresh, high-quality ingredients, ensuring a more vibrant and authentic flavor profile. Using fresh cranberries and natural sweeteners contributes to a more wholesome and nutritious final product.
Customization and Control: Crafting your own cranberry sauce grants you full control over the ingredients, enabling you to adjust the sweetness, tartness, and texture to suit your preferences. You can experiment with a variety of spices, herbs, and citrus elements, creating a personalized sauce that perfectly complements your dishes.
Textural Appeal: Homemade cranberry sauce often features a chunkier texture with whole or partially broken cranberries, contributing to a more dynamic and satisfying mouthfeel. This texture variation adds an extra dimension to your dishes, creating a delightful contrast with other meal components.
What you will need to make Cranberry Sauce
Fresh Cranberries: A staple for any cranberry sauce, these little gems add a burst of tartness and ruby color to the dish.
Granulated Sugar: This sweet component helps to balance the natural tartness of the cranberries, creating a harmonious blend of flavors.
Orange Juice: Freshly squeezed orange juice lends a citrusy note that complements the cranberries.
Orange Zest: The aromatic essence of orange zest provides a fragrant and bright flavor profile, enhancing taste of the cranberry sauce.
Cinnamon: This warm and comforting spice adds a subtle depth of flavor, .
Water: A simple addition that helps in the cooking process, ensuring the cranberries are adequately hydrated for that perfect texture.
How to make Cranberry Sauce
Preparation: Rinse the fresh cranberries thoroughly under cold water, removing any debris or shriveled berries.
Combine Ingredients: In a medium saucepan, combine the cranberries, granulated sugar, orange juice, orange zest, and cinnamon. Add water to the mixture.
Simmer: Over medium heat, bring the mixture to a simmer, stirring occasionally to dissolve the sugar and allow the cranberries to burst . This process typically takes 10-15 minutes.
Adjust Consistency: If you prefer a thicker sauce, continue simmering until the desired consistency is achieved. For a thinner sauce, add a little water to reach the perfect texture.
Cool and Serve: Once the cranberry sauce has reached the desired consistency, remove from heat and let it cool . Transfer it to a serving dish, ready to be enjoyed with your favorite dishes.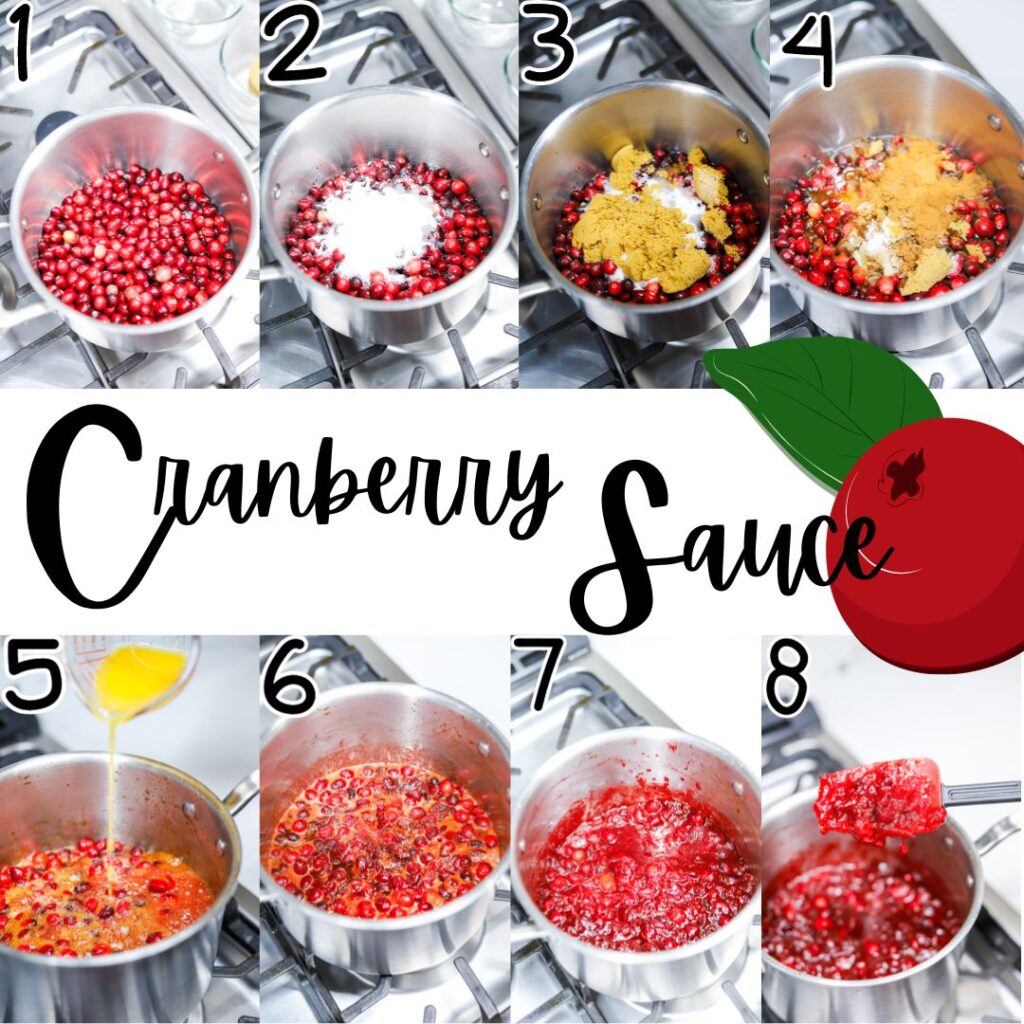 Storing Cranberry Sauce:
To preserve the freshness and flavors, store it in an airtight container in the refrigerator. It can stay fresh for up to a week. Alternatively, you can freeze the sauce for up to two months. Finally, thaw it in the refrigerator before use and stir well before serving.
More Holiday recipes:
If you loved this recipe, let me know in the comments. Follow me on TikTok and Instagram for more delicious recipes!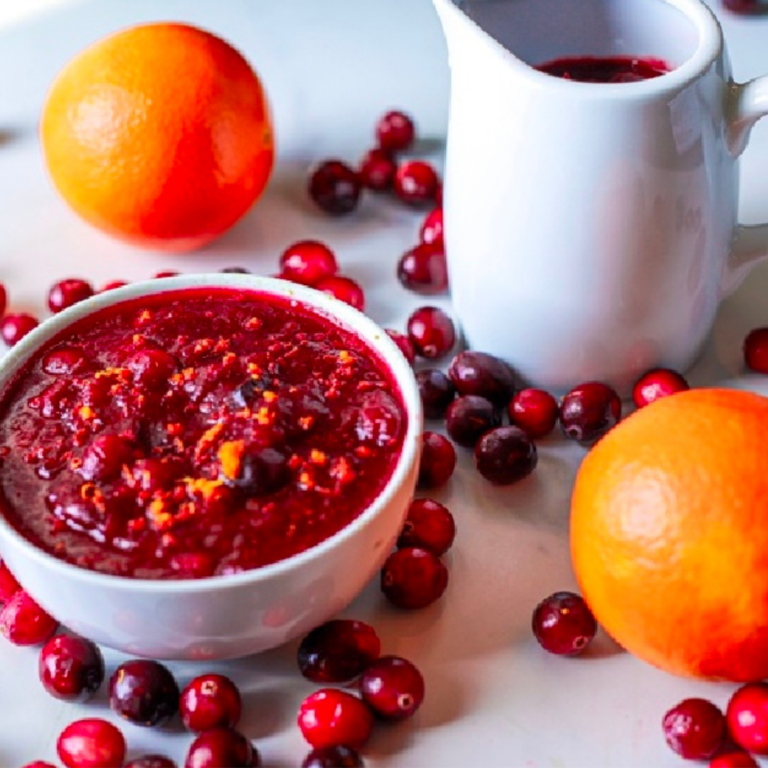 Cranberry Sauce
Homemade cranberry sauce, bursting with fresh cranberries, zesty orange undertones, and a hint of warm cinnamon.
Ingredients
12

oz

cranberries

fresh or frozen

1/2

cup

water

1/2

cup

fresh orange juice

1/2

cup

sugar

1/2

cup

brown sugar

2

tbs

orange zest

about 1 whole orange

2

tsp

cinnamon

pinch

salt
Instructions
In a medium saucepan add cranberries, water, orange juice, sugar, brown sugar, cinnamon, and pinch of salt.

In a medium saucepan add cranberries, water, orange juice, sugar, brown sugar, cinnamon, and pinch of salt.

remove from heat, add in orange zest and mix.

once cooled, pour into airtight container and place in refrigerator to chill
Notes
Cranberry sauce will continue to thicken as it cools 
You can use fresh or frozen cranberries 
Cranberry sauce will stay fresh in an airtight container in the refrigerator for 10 day and up to 2 months in the freezer. Let thaw in the refrigerator overnight before serving.